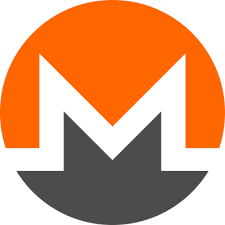 Want to jump straight to the answer? You can buy XMR on Robinhood and Huobi Global.
Monero is a leading cryptocurrency that specializes in making transactions and financial information private. While other blockchain assets like Bitcoin and Ethereum are only pseudo-anonymous, Monero is a truly private cryptocurrency. Anyone can see one's Bitcoin or Ethereum wallet address and they're transaction history, including the amount of cryptocurrency one sends.
But unlike such cryptocurrencies, Monero uses cryptography to shield the sender's address, receiver's address and the amount transacted. 
As a digital currency, Monero is paving the way for fast and inexpensive online payments to and from people globally. Monero is among the few cryptocurrencies that are safe from capital controls and other regulations that may restrict the flow of its digital transactions.  
Monero is an open-source community project. It is built by more than 500 volunteers and community-funded contributors who have dedicated their time to making Monero transactions seamless at every step. Monero can also be traded on cryptocurrency markets called exchanges.
Brief History of Monero
Launched in 2014, Monero was introduced to the digital world on Bitcoin Forum. After a few months of its launch, the Monero blockchain migrated to a different database structure to provide greater efficiency and flexibility to its owners. In the same year, Monero underwent a cyber attack but quickly recovered. 
The Monero blockchain network was upgraded in 2017 to adjust its minimum block size and dynamic fee algorithm. The website getmonero.org was also redesigned within a couple of months to reflect the changes. In the same year, it also introduced multi-signature support to verify online transactions. 
In 2018, the website getmonero.org had published its content in several languages such as French, Polish and Arabic to facilitate global investors. Hardware digital wallets such as Ledger had also started to support the emerging cryptocurrency. It also implemented the Monero Messaging System to automate multi-signature wallet information exchange. 
Monero had extended its full support for blockchain pruning by 2019. By that time, many hardware e-wallets such as the Trezor Model T and Ledger Nano X were optimized for Monero transactions. 
Here's a step-by-step guide to help you get started with trading Monero. 
How to Buy Monero
Open an exchange Account.

To start buying and selling cryptocurrencies, you'll need to register yourself on an online broker or a crypto exchange. These crypto exchanges will help you buy, sell and store your digital assets from a secured location. 

Take a look at the top crypto exchanges for Monero listed below, or the general top crypto exchanges on the digital market.

Buy a wallet (optional).

You'll need a digital wallet or an e-wallet to start trading Monero. Digital wallets help you store your digital assets in a safe and private location. You should consider the cryptocurrencies supported by the wallet and their transaction fees before you buy. 

There are many types of digital wallets for you to choose from. Software, hardware, mobile, web and paper wallets are frequently used by crypto traders all around the world. Benzinga has handpicked these wallets to help you begin trading Monero.  

Make your Purchase.

Once you've set up your account with an exchange, you can browse through thousands of listed cryptocurrencies available for trade. If you want to buy Monero, you can select it from the list. You can also enter Monero in the search bar to find it faster. 

If the price of Monero suits your financial goals, you can then decide the total number of tokens you want to buy. When you're ready to make the trade, you can set the volume of tokens you want to purchase and click the buy button to execute the order.  
Best Exchanges for Monero
Robinhood
Robinhood is the broker for traders who want a simple, easy-to-understand layout without all the bells and whistles other brokers offer. Though its trading options and account types are limited, even an absolute beginner can quickly master Robinhood's intuitive and streamlined platform.
Though Robinhood does require a $2,000 minimum balance to access its Robinhood Gold features, there's a $0 minimum required balance for standard accounts. Combined with the broker's new fractional share feature and a streamlined app, Robinhood is a great option for new traders who only have a small amount of money to invest.
Evonax
Evonax offers easy, fast and secure exchanges of the most popular cryptocurrencies. It streamlines the process with no fees and no registration.
The platform that acts as an intermediary between cryptocurrencies and users. It offers access to a variety of different cryptocurrencies and keeps adding to its portfolio.
You'll enjoy an intuitive interface with high security and no KYC process. Evonax believes anonymity is every person's right.
FixedFloat
FixedFloat makes crypto swaps as easy as possible. This simple exchange provides you with the fixed rate at 1% and the floating rate at 0.5%. You enter the tokens you have to swap, choose what you would prefer in return and close the deal. Swaps happen almost instantly, and you can track your order easily.
You never need to enter your personal information, and you can complete as many swaps as you like.
The firm offers customer service through live chat, Telegram, Twitter and email. Plus, you can learn a lot about cryptocurrencies, swaps and more in the blog and FAQs.
Simplicity and affordability are the hallmarks of FixedFloat's design.
Wallets for Monero
Best Hardware Wallet: Trezor Model T
Trezor Model T is among the safest digital wallets on the market. It supports more than 1,000 cryptocurrencies including EOS, Zcash, Dash and Monero. The e-wallet features a full-color, touch-screen interface for enhanced usability. You can assign a PIN or a passphrase to access your account. 
The digital wallet has a recovery system to help you restore your digital assets at any time. Trezor Model T comes equipped with slots for USB-C and microSD card. It supports Windows, macOS and Linux operating systems.
Best Software Wallet: Coinbase
Coinbase wallet lets you manage all your cryptocurrency tokens in a single, secure place. It gives you access to decentralized exchanges that allow you to buy and sell crypto. You can also be rewarded with cryptocurrency for performing tasks, answering questions and actively contributing to the communities.
You can open a digital wallet on Coinbase free of cost. However, you'll be charged a small fee for each transaction that is routed through your wallet. Coinbase wallets can also be accessed on your smartphone. The mobile application is available on Android and iOS.  
Trade or Sell Your Cryptocurrency
As a result of applying the latest and most resilient encryption tools, Monero is among the most private and protected cryptocurrencies you can trade. It is listed on most decentralized exchanges and can be traded without disclosing any information on its sender, receiver or amount transferred. 
Unlike Monero, Bitcoin transactions can be traced by anyone on the market. A few cryptocurrencies like Zcash only offer selective transparency on their transactions. This unique feature makes Monero more appealing to traders compared to other cryptocurrencies. 
Try Swapzone
If you want to trade or swap your cryptocurrency, you can Swapzone. The platform aggregates exchange rates and information so that you can see every deal you would get when swapping tokens.
Visit the Swapzone site, enter the coin you want to trade—likely Monero in this case—and choose the currency you want in return. If you want to pick up some Monero, add your current currency, check your swap options and Swapzone facilitates the trade. You have access to 15 different exchanges and over 500 supported currencies: more than enough to make the right move.
24/7 Gmail support and live chat access ensures you get all your questions answered. You only pay blockchain fees and partner exchange fees, eliminating the hidden fees you pay with other exchanges. It's simple, straightforward and works for everyone.
BZ
Bonus:
Despite regulatory concerns, Monero has been rallying up its price for most of 2020. Recently, Monero broke its 2-year high. The privacy-focused cryptocurrency reached a peak of $157.64 in December 2020. It was Monero's highest level since June 2018.
A new Monero block is created every 2 minutes. As there isn't a maximum block size, Monero miners are richly rewarded for their efforts. The hardware required to mine Monero tokens is also minimal, making it a much sought after cryptocurrency. 
Current Crypto Prices
Like most other cryptocurrencies, Monero follows the trend of the cryptocurrency market as a whole. Crypto prices have increased significantly in 2021, with the cryptocurrency market hovering around a $2 trillion valuation as of August 2021. Major cryptocurrencies like Bitcoin and Ethereum are still down from their all-time highs earlier this year, but some investors expect the bull run to continue into 2022.
Mint Money by Trading Monero
Due to limited regulations, Monero is a widely used cryptocurrency on the digital market. Many cryptocurrency pairs offer a good deal on Monero tokens and it can also be traded for other fiat currencies. 
A great number of shop owners and online stores around the world accept Monero as payment for their goods and services. Its privacy-oriented transactions make it quite convenient to store and spend digital assets worldwide.  
Benzinga crafted a specific methodology to rank cryptocurrency exchanges and tools. We prioritized platforms based on offerings, pricing and promotions, customer service, mobile app, user experience and benefits, and security. To see a comprehensive breakdown of our methodology, please visit see our Cryptocurrency Methodology page.